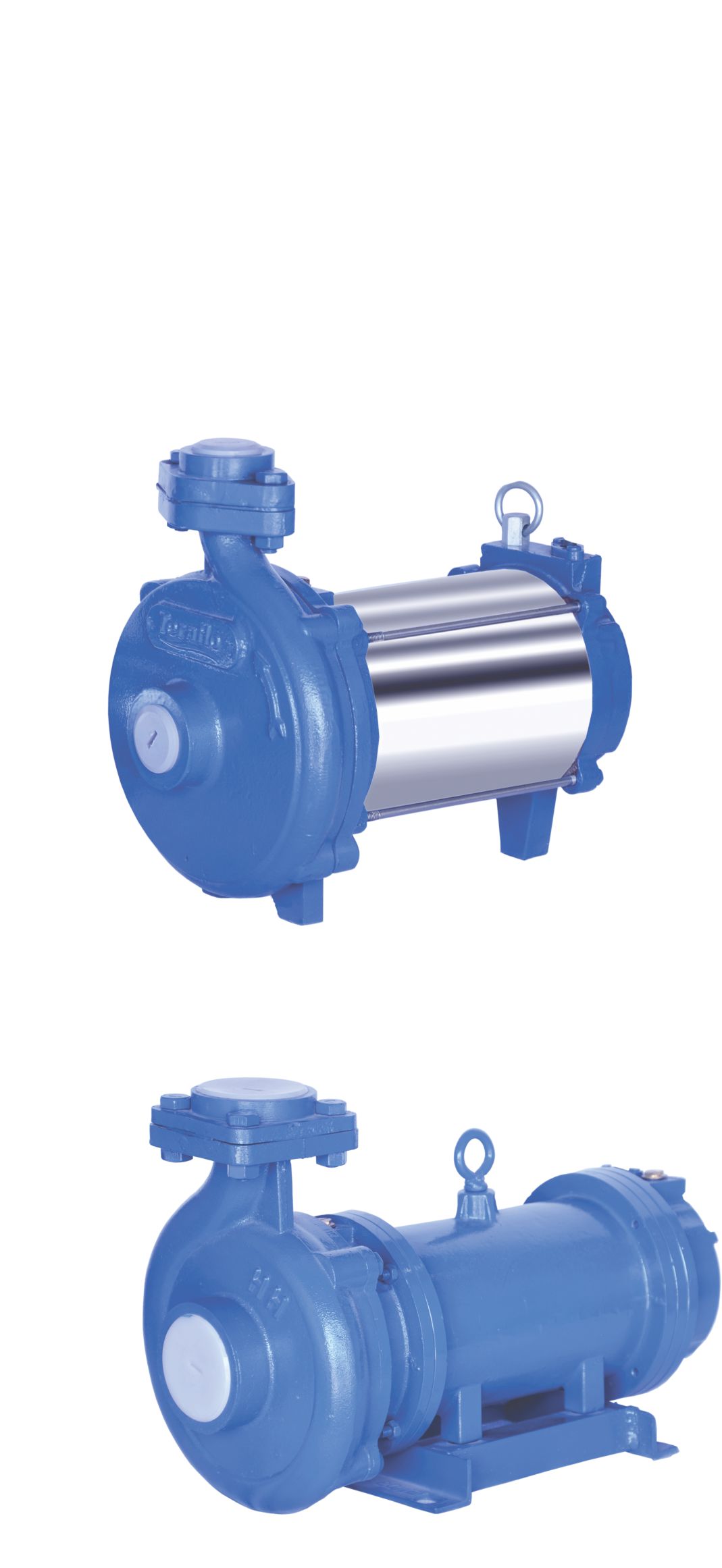 Teraflo brand makes highly efficient durable and best Quality Openwell submersible pump.
Salient Features

Application

Material of Construction

Technical Specifications

Downloads
Design for wide voltage range.
Manufactured using a much sophisticated control process to ensure reliability & Long life of the pump.
Design for underwater Application.
Light weight& easy to install.
Impeller made from glass filled engineer polymer for better life.
Full Stainless steel stator tube as well as stainless steel shaft.
Supply with control panel.
Domestic water supply-Apartment, Building & Hotel
Fountains.
Canels& Rivers
Irrigation from openwell where water level fluctuate.
Stator Tube : Stainless Steel / Cast Iron FG 200 Grade.
Thrust Bearing : Carbon
Impeller : Glass Filled engineering polymer/Cast Iron FG 200
Pump Volute : Cast Iron FG 200 Grade.
Head Range : 6 to 68 meter
Discharge Range : 50 to 2344 LPM
Motor Rating : 0.5 HP to 5 HP (Single Phase).
0.5 HP to 20 HP (Three Phase).
Voltage Range : 140V to 250V (1 Phase)
200V to 440V (3 Phase)
Download Openwell Submersible Pump details
Download
---